Fun Virtual Team Building Activities
Virtual Team Building Activities have become the next best thing for companies looking for a day of team bonding. With the numerous restrictions and the recent heightened alert period, gathering your peers and colleagues into a single event can be pretty challenging. However, with Virtual Team Building, your organisation can now come together through zoom and have a remote virtual team bonding session.
In this article we will be introducing 20 Fun & Unique Virtual Team Building Activities in 2021 that we have specially tried and tested it out to ensure that is fun and value for your money! Similarly, If you're looking for other activities instead, you can check out the 55 Team Building Games Your Team Will Love!
Team Building Activities in 2021 (Tried & Tested)
1. Virtual Escape Room
Our most exciting and hottest team-building activity yet, Virtual Escape Room! Singapore's first and only Virtual Escape Room starting from only $20/pax.
You'll have the opportunity to gather your friends/colleagues/family together over a virtual zoom session, without worrying about safe distancing measures. Participants will exercise problem-solving, communication skills, teamwork and improve relationships with one another, while they work together virtually to solve for hidden clues and uncover secrets to save their virtual village!
Facilitation will be provided for each escape room event to guide participants should they require any assistance during the session! If you're looking for a fun activity to participate in with your team, this is a team bonding activity that you don't want to miss!
Price: From $20/pax
Book Your Virtual Escape Room Game Here
2. Virtual Food Quest
Put your foodie knowledge to the test with Singapore's only Virtual Food Quest Experience for only $20/pax. The Virtual Food Quest promises an epic food adventure for all!
Grab your foodie friends and colleagues along this game to solve food-related challenges, each revolving around a different cuisine! Spend some quality time bonding with them as you learn more about different types of food together! One of our easiest virtual games to play, virtual food quest will be a great activity for your next team building day. Your team's communication and teamwork will be put to the test in this light-hearted, fun team building games session!
Price: From $20/pax
Book Your Virtual Food Quest Here
3. Virtual Time Travel
Inspired by the concept of Back to the Future, we proudly presents Virtual Time Travel experience for just $20/pax!
In Virtual Time Travel, you will get to travel back in time, and travel into the future to find your missing uncle. Participate in an exciting storyline as you transcend time with your team and solve puzzles in different eras and time zones. Race against the clock to complete your mission!
Highly entertaining and challenging, our Virtual Time Travel will challenge your team's problem-solving skills. As it requires a great deal of teamwork and communication, the game is ideal for your next team bonding session! This is one of the latest and most unique team building games ever created!
Price: From $20/pax
Book Your Virtual Time Travel Here
4. Virtual Nightfall
Adapted from the popular game; Werewolf/Murderer, Virtual Nightfall is an awesome way to test the wits of you and your team. Communication, reading of body language and persuasion are some of the key skills required to play this game. Each player will be assigned a character, ranging from the killer, detective, civilian to doctor; Good vs evil, who will prevail?
Book a private session with us at your desire date and time! All briefing, facilitation will be provided and you can just relax and enjoy spending time with your team! Learn about one another's strengths and weaknesses in this mind game.
Price: From $20/pax, including a prize for the winner delivered to his doorstep!
Book Your Virtual Nightfall Experience Here
5. Virtual Game Show
Experience your very own game show with your friends, colleagues and more! Immerse yourself in a fun and exciting virtual environment as you work together with your team members to successfully solve puzzles and guess the letters!

To win, you need to form the correct word and aim to get the highest amount of money for your team! If you love watching and playing along with game shows such as Wheel Of Fortune, Family Feud, The Price Is Right, this is the perfect virtual activity for you!
Price: From $20/pax
Book Your Virtual Game Show Here
6. Virtual Amazing Race
Embark on an exciting mission racing around the world with your friends and solving the mystery of "The Return of The Queen". This unique team building activity features collaborative problem-solving, immersive 360° real-life clues and a thrilling storyline.
This innovative Virtual Amazing Race is specially designed by the company's experienced game experts to incorporate elements of team bonding, communication, and team work to create one of the best online team-building experiences.
Virtual Amazing Race by The Fun Empire can accommodate small groups of 2 pax to large groups of hundreds of players. At such an affordable price point of $20+/pax, this is one team building game that you have to try!
Price: From $25/pax
Book Your Virtual Amazing Race Here
7. Virtual Travel Experience – Icons Of Singapore
Our Virtual Travel Experience allows participants to visit and explore countries from the comfort of their own homes. The first in the series, Icons of Singapore, takes players on a virtual trip to Singapore. They will learn about the city-state's history, culture, and cuisine through a series of interactive puzzles and an exciting storyline.
At an affordable price point of only $20+/pax, Virtual Travel Experience is ideal for those who are curious about Singapore or intend to visit the country in the future. It is also a great team building activity for corporate teams to find out more about the country!
Price: From $20/pax
Book Your Virtual Travel Experience Here
8. Virtual Terrarium Making
Before each session, Terrarium Home Kits will be delivered straight to each participant's doorstep. Fully facilitated by certified trainers, the Virtual Terrarium Workshop guides participants through the theory and practical aspects of making your very own terrarium. All materials are included and participants will also receive a cute figurine to complete the look!
Price: From $35/pax
Book Your Virtual Terrarium Making Here
9. Virtual Art Jamming
Our art jamming provides a relaxing, soothing and fulfilling activity that is suitable for everyone. Unleash your creativity and paint a masterpiece that can be displayed at home or the office! You can enjoy an Art Jamming session with your friends and colleagues from the comfort of your homes.
All materials are provided, including acrylic paints, canvas or tote bags, pencil, erasers etc. You can choose either the Canvas or Tote Bag as your preferred medium and get painting!
Price: From $35/pax
Book Your Virtual Art Jamming Here
10. Virtual Leather Making
Working from home can get pretty boring and tiring at times, keep yourself occupied with our Virtual Leather Making, and relieve some work stress while you're at it! Our self-guided Leather Making Home Kits provide an opportunity for you to learn how to create your very own leather coin pouch/ leather wallet!
Price: From $40/pax
Book Your Virtual Leather Making Here
11. Virtual Clay Making
Participants will get to learn how to make their very own clay figurine, charms or key chain. Suitable for both adults and kids, the activity is toxic-free and uses only high-quality air dry clay!
They will be guided by professional instructors during the live virtual clay workshop session. Basic concepts such as colour mixing, basic shapes and important tips in handling and moulding clay will be taught.
This is a great way to bond with your team and create something unique and meaningful together!
Price: From $25/pax
Book Your Virtual Clay Making Here
12. Virtual Party Mania
With Party Mania, we've developed and specially designed a collection of popular party games suitable for all types of occasions and all ages!
Keep spirits up and make new memories with your colleagues, friends or family with our super entertaining and hilarious party games. Nothing brings people together faster than laughter. Our Virtual Party Mania experience is guaranteed to provide fun and laughter for all! To make things even more spectacular, the winner of the Virtual Party Mania will get a prize delivered straight to his or her doorstep!
Price: From $20/pax
Book Your Virtual Party Mania Here
13. Icebreaker Quizzes
Icebreaker quizzes are a fun and low friction way to do a little bit of team building in your team every week. QuizBreaker is one online icebreaker quiz that automatically sends out a new round each week to your team on your chosen schedule. It's great for bringing remote teams closer together so they can learn more about each other whilst having fun.
How it works
You and your team answer a variety of fun and safe-for-work ice breaker questions, then you have to guess each other's answers in multiple-choice quizzes. They've turned it into a game complete with badges, levels, trophies and a weekly leaderboard for a bit of fun competition.
Adapted From Weekdone
14. Virtual Cooking Challenge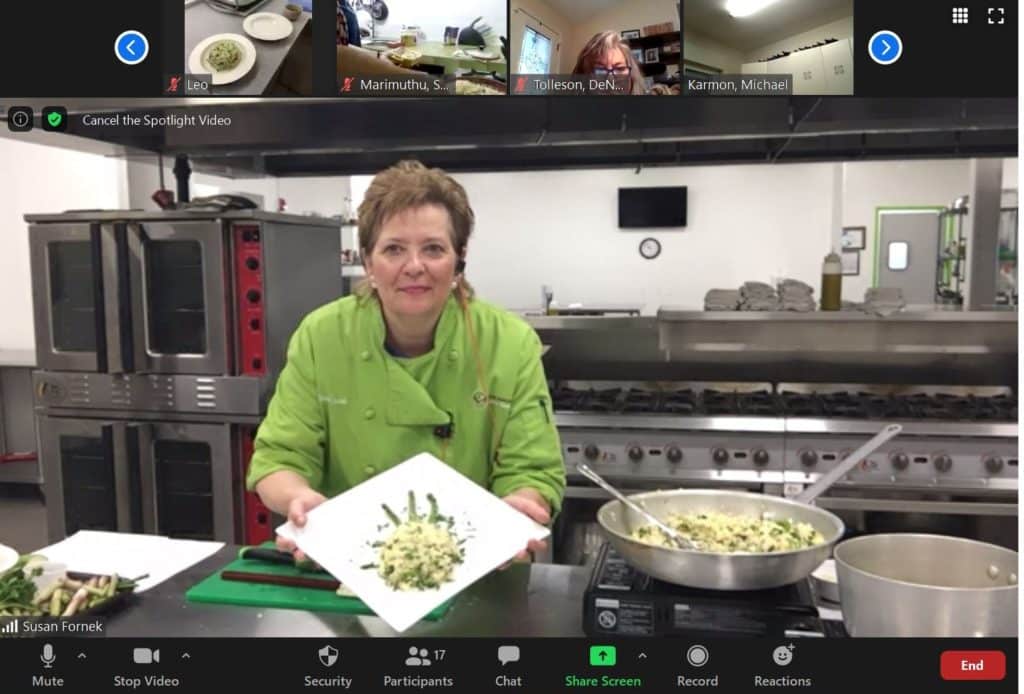 Experience a virtual and interactive MasterChef kitchen experience with Virtual Cooking Challenge. Bring out your favourite pot and pans, hook them onto your aprons and gather your colleagues around. Have a friendly competition between one another and find out who in the team will make the most Instagrammable Dish! Works well for teams of all sizes and takes around 90-120 minutes. Similarly, you can check out YumTum's virtual cooking challenges!
15. Team Movie Night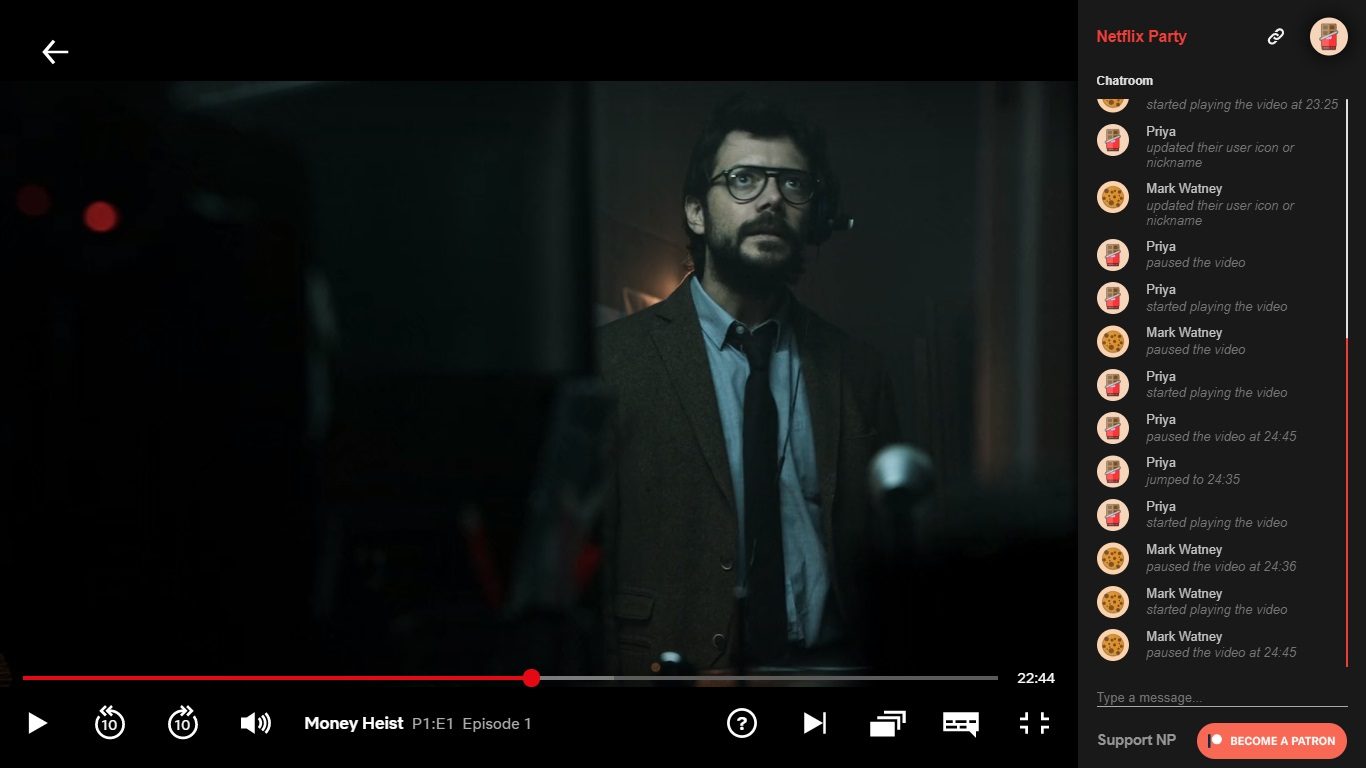 Movies are a classic for everyone. Plan and choose your favourite genre suitable for your team and host yourself a monthly team movie night (or day). Ask everyone to submit a vote for a movie and a time to watch it, then stream it through a conference call for the entire team to see, no matter where they're located! You can also use zoom/other video calling preference to see everyone's reaction.
16. Personality Tests
Visit the 16 personalities site for an MBTI Test. Have a sharing session through zoom and get the person to share their findings after completing all the questions provided. The test helps each team member figure out whether they're introverted or extroverted, thinkers or feelers, judgers or perceivers, and whether they take in information through sensing or intuition.
This test helps people figure out if they are Upholders, Obligers, Rebels, or Questioners. It gives you a chance as a team leader to see how your team best responds to your expectations. It can also help them work with each other in more effective ways and avoid some of the frustrations of group work.
17. Spreadsheet Pixel Art (Free Template)
Spreadsheet Pixel Art is when you add a little code to automatically replace numbers with a colour fill for that cell. You can then use these colours to "paint the numbers" and create pictures of nearly anything.
Pro tip: For virtual team bonding with a little competitive spirit we recommend introducing this activity as a competition. Here is a free template: Spreadsheet Pixel Art.
Adapted From Weekdone
18. Online Team Building Bingo
Online Team Building Bingo is a fun and familiar game, which makes it a quick, easy and free way to get started with virtual team building. There are many templates and topics which you can try out, to spice things up, we recommend some NSFW topics included to get the game going and making it more interesting!
19. Never Have I Ever: Rated E Edition
The game is often played to help guests know more about each other's secrets and background. Every player basically starts off with 10 fingers that represent the number of "lives" they have. Each time a person says that they've never done something, and the player has already done it; the player will have to put down a finger
For example, if someone shouts "never have I ever done skydiving." Any other players who've done skydiving before will lose a life. There is also a drinking variation to this game whereby instead of losing a life, players will have to drink. To make things interesting, throw in some rated E-edition topics!
20. DIY Craft Challenge (Build Together)
My last point of the article brings you DIY Craft Challenge, a 30-minute surprise activity you can play with your team. Get each of your team members to create/build an object from materials available at home. Create a friendly competition whereby they have to complete it within half an hour. The end goal isn't to build something museum-worthy; it is to spark creativity and give your team a fun way to interact together.
Fun Virtual Team Building Activities
We hope this list of Fun Virtual Team Building Activities in Singapore will allow you and your peers to enjoy this period of time! If you're looking to find the best team bonding activities in Singapore, The Fun Empire creates and provides the world's coolest and most unique team building games.
Our award-winning team bonding activities have been well-loved by our diverse clientele, generating over 1,000 5-Star Reviews. We have also successfully organized over 10,000 events for more than 1,000,000 happy participants!
Our strong track record has led us to achieve awards such as Forbes 30 Under 30 Honouree, APAC Insider's Best Team Building & Events Company, Brands For Good Champion, Spirit of Enterprise Award and more.
Visit Us on our company website for more exciting activities and inspiration before you plan for your next team bonding session!